Product Description
Product Description
Short Pitch Precision Roller Chains
B Series
 
 
 
 
 
 
 
 
 
 
 
 
DIN/ISO Chain No.
Pitch
Roller diameter
Width between inner plates
Pin diameter
Pin length
Inner plate depth
Plate thickness
Transverse pitch
Ultimate tensile strength
Average tensile strength
Weight Per meter
p
d1 (max)
b1 (min)
d2 (max)
L (max)
Lc (max)
h2 (max)
t/T (max)
Pt
Q (min)
Q0
q
mm
mm
mm
mm
mm
mm
mm
mm
mm
kN/LB
kN
kg/m
O4B-1
6.0000 
4.000 
2.800 
1.850 
6.800 
7.800 
5.000 
0.600 
 
3.0/682
3.20 
0.11 
05B-1
8.0000 
5.000 
3.000 
2.310 
8.200 
8.900 
7.100 
0.800 
 
5.0/1136
5.90 
0.20 
*06B-1
9.5250 
6,35
5.720 
3.280 
13.150 
14.100 
8.200 
1.300 
 
9.0/2045
10.40 
0.41 
08B-1
12.7000 
8.510 
7.750 
4.450 
16.700 
18.200 
11.800 
1.600 
 
18.0/4091
19.40 
0.69 
10B-1
15.8780 
10.160 
9.650 
5.080 
19.500 
20.900 
14.700 
1.700 
 
22.4/5091
27.50 
0.93 
12B-1
19.0500 
12.070 
11.680 
5.720 
22.500 
24.200 
16.000 
1.850 
 
29.0/6591
32.20 
1.15 
16B-1
25.4000 
15.880 
17.571 
8.280 
36.100 
37.400 
21.000 
4.15/3.1
 
60.0/13636
72.80 
2.71 
20B-1
31.7500 
19.050 
19.560 
10.190 
41.300 
45.000 
26.400 
4.5/3.5
 
95.0/21591
106.70 
3.70 
24B-1
38.1000 
25.400 
25.400 
14.630 
53.400 
57.800 
33.200 
6.0/4.8
 
160.0/36364
178.00 
7.10 
28B-1
44.4500 
27.940 
30.990 
15.900 
65.100 
69.500 
36.700 
7.5/6.0
 
200.0/45455
222.00 
8.50 
32B-1
50.8000 
29.210 
30.990 
17.810 
66.000 
71.000 
42.000 
7.0/6.0
 
250.0/56818
277.50 
10.25 
40B-1
63.5000 
39.370 
38.100 
22.890 
82.200 
89.200 
52.960 
8.5/8.0
 
355.0/80682
394.00 
16.35 
48B-1
76.2000 
48.260 
45.720 
29.240 
99.100 
107.000 
63.800 
12.0/10.0
 
560.0/127272
621.60 
25.00 
56B-1
88.9000 
53.980 
53.340 
34.320 
114.600 
123.000 
77.800 
13.5/12.0
 
850.0/193180
940.00 
35.78 
64B-1
101.6000 
63.500 
60.960 
39.400 
130.000 
138.500 
90.170 
15.0/13.0
 
112.0/254544
1240.00 
46.00 
72B-1
114.3000 
72.390 
68.580 
44.480 
147.400 
156.400 
103.600 
17.0/15.0
 
1400.0/318180
1550.00 
60.80 
05B-2
8.0000 
5.000 
3.000 
2.310 
13.900 
14.500 
7.100 
0.800 
5.640 
7.8/1773
10.20 
0.33 
*06B-2
9.5250 
6.350 
5.720 
3.280 
23.400 
24.400 
8.200 
1.300 
10.240 
16.9/3841
18.70 
0.77 
08B-2
12.7000 
8.510 
7.750 
4.450 
31.000 
32.200 
11.800 
1.600 
13.920 
32.0/7273
38.70 
1.34 
10B-2
15.8750 
10.160 
9.650 
5.080 
36.100 
37.500 
14.700 
1.700 
16.590 
44.5/10114
56.20 
1.84 
12B-2
19.0500 
12.070 
11.680 
5.720 
42.000 
43.600 
16.000 
1.850 
19.460 
57.&13136
66.10 
2.31 
16B-2
25.4000 
15.880 
17.571 
8.280 
68.000 
69.300 
21.000 
4.15/3.1
31.880 
106.0/24091
133.00 
5.42 
20B-2
31.7500 
19.050 
19.560 
10.190 
77.800 
81.500 
26.400 
4.5/3.5
36.450 
170.0/38636
211.20 
7.20 
24B-2
38.1000 
25.400 
25.400 
14.630 
101.700 
106.200 
33.200 
6.0/4.8
48.360 
280.0/63636
319.20 
13.40 
28B-2
44.4500 
27.940 
30.990 
15.900 
124.600 
129.100 
36.700 
7.5/6.0
59.560 
360.0/81818
406.80 
16.60 
32B-2
50.8000 
29.210 
30.990 
17.810 
124.600 
129.600 
42.000 
7.0/6.0
58.550 
450.0/157173
508.50 
21.00 
40B-2
63.5000 
39.370 
38.100 
22.890 
154.500 
161.500 
52.960 
8.5/8.0
72.290 
630.0/143182
711.90 
32.00 
48B-2
76.2000 
48.260 
45.720 
29.240 
190.400 
198.200 
63.800 
12.0/10.0
91.210 
1000.0/227272
1130.00 
50.00 
59B-2
88.9000 
53.980 
53.340 
34.320 
221.200 
229.600 
77.800 
13.5/12.0
106.600 
1600.0/363635
1760.00 
71.48 
64B-2
101.6000 
63.500 
60.960 
39.400 
249.900 
258.400 
90.170 
15.0/13.0
119.890 
2000.0/454544
2200.00 
91.00 
72B-2
114.3000 
72.390 
68.580 
44.480 
283.700 
292.700 
103.600 
17.0/15.0
136.270 
2500.0/568180
2750.00 
120.40 
05B-3
8.0000 
5.000 
3.000 
2.310 
19.500 
20.200 
7.100 
0.800 
5.640 
11.1/2523
13.80 
0.48 
*06B-3
9.5250 
6.350 
5.720 
3.280 
33.500 
34.600 
8.200 
1.300 
10.240 
24.9/5659
30.10 
1.16 
08B-3
12.7000 
8.510 
7.750 
4.450 
45.100 
46.100 
11.800 
1.600 
13.920 
47.5/1571
57.80 
2.03 
10B-3
15.8750 
10.160 
9.650 
5.080 
52.700 
54.100 
14.700 
1.700 
16.590 
66.7/15159
84.50 
2.77 
12B-3
19.0500 
12.070 
11.680 
5.720 
61.500 
63.100 
16.000 
1.850 
19.460 
86.7/19705
101.80 
3.46 
16B-3
25.4000 
15.880 
17.571 
8.280 
99.800 
101.200 
21.000 
4.15/3.1
31.880 
160.0/36364
203.70 
8.13 
20B-3
31.7500 
19.050 
19.560 
10.190 
114.200 
117.900 
26.400 
4.5/3.5
36.450 
250.0/56818
290.00 
10.82 
24B-3
38.1000 
25.400 
25.400 
14.630 
150.100 
154.600 
33.200 
6.0/4.8
48.360 
425.0/96591
493.00 
20.10 
28B-3
44.4500 
27.940 
30.990 
15.900 
184.200 
188.700 
36.700 
7.5/6.0
59.560 
530.0/12571
609.50 
24.92 
32B-3
50.8000 
29.210 
30.990 
17.810 
183.200 
188.200 
42.000 
7.0/6.0
58.550 
670.0/152273
770.50 
31.56 
40B-3
63.5000 
39.370 
38.100 
22.890 
226.800 
233.800 
52.960 
8.5/8.0
72.290 
950.0/215909
1092.50 
48.10 
48B-3
76.2000 
48.260 
45.720 
29.240 
281.600 
289.400 
63.800 
12.0/10.0
91.210 
1500.0/34 0571
1710.00 
75.00 
56B-3
88.9000 
53.980 
53.340 
34.320 
327.800 
336.200 
77.800 
13.5/12.0
106.600 
2240.0/545450
2240.00 
107.18 
64B-3
101.6000 
63.500 
60.960 
39.400 
369.800 
378.300 
90.170 
15.0/13.0
119.890 
3000.0/681820
3300.00 
136.00 
72B-3
114.3000 
72.390 
68.580 
44.480 
420.000 
429.000 
103.600 
17.0/15.0
136.270 
3750.0/852270
4125.00 
180.00 
 
 
 
 
 
 
 
 
 
 
 
 
 
 
 
 
 
 
 
 
 
 
 
 
 
 
 
 
 
 
 
 
 
 
 
 
 
 
 
*Straight side plates
Detailed Photos
Packaging & Shipping
Company Profile
Our Advantages
Advanced Automatic Lines
Advanced bearing process equipment
Manufacturing Comprehensive Range of products
 bearings
CNC automatic facilities and testing instruments
mounted bearing units
service
Provide One-stop supply-chain service
electric motor
Quality warranty
ISO 9001:2008
Components
TS16949
Sustainability
We value our employees, respect the environment, take responsibility for the communities we live and work in, driving connections & delivering trusts
After Sales Service
Optimize customer inventory and reduce cost
Provide maintenance solutions
FAQ
1.Can you accept OEM and customization?
A: Yes. We can customize it according to the samples and drawings you provide.
2.Do you keep a stock of these things?
A: In stocks
3.Can you provide samples free of charge?
A: Yes. We can provide samples free of charge. But the freight is paid by the customer.
4.What's the delivery date?
A:The delivery time of sample orders is 3 working days.The bulk orders are 5-10 working days.
5: Why your price is higher than others?
A: Price = quality . We firmly believe that by the quality of the customer is always get more reliable than on price . So we insist on doing high-quality products.
6:What kind of transport do you have ?
A: According to the weight,we will choose the most appropriate mode of transport for you. Our freight forwarding is efficient and cheap.
Shipping Cost:

Estimated freight per unit.





To be negotiated
| | |
| --- | --- |
| Material: | Stainless Steel |
| Structure: | Roller Chain |
| Surface Treatment: | Polishing |
Samples:

US$ 0/Meter

1 Meter(Min.Order)

|

Order Sample

Sample unit price depends on the specific model
Customization:

Available

|

Customized Request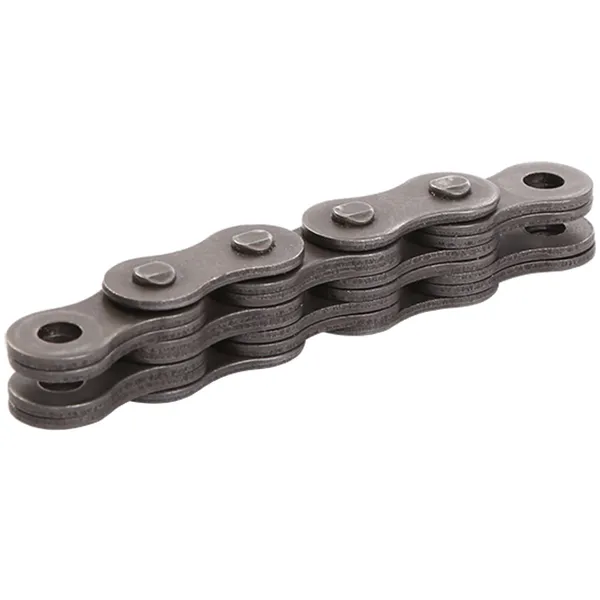 Can leaf chains be used in stage and theater rigging systems?
Yes, leaf chains can be used in stage and theater rigging systems. Theatrical rigging involves the use of various equipment and mechanisms to move and control stage elements, such as curtains, backdrops, lighting fixtures, and props. Leaf chains are commonly employed in these applications due to their reliable lifting capabilities, high load capacity, and durability.
Stage and theater rigging systems often require smooth and precise movements to create visually captivating performances. Leaf chains are well-suited for these requirements as they offer low vibration and minimal stretching, ensuring smooth and accurate motion during lifting and lowering operations.
The compact design of leaf chains is advantageous in theater settings where space may be limited. Additionally, their ability to handle shock loads and dynamic forces makes them suitable for safely raising and lowering heavy stage elements.
When incorporating leaf chains into stage and theater rigging systems, it is essential to consider factors such as load capacity, speed, and alignment to ensure the safety of performers, crew, and the audience. Regular maintenance and inspection of the leaf chains are also crucial to ensure their continued reliable performance.
In summary, leaf chains are a reliable and efficient choice for stage and theater rigging systems, providing the necessary strength and precision for moving stage elements effectively in a theatrical production.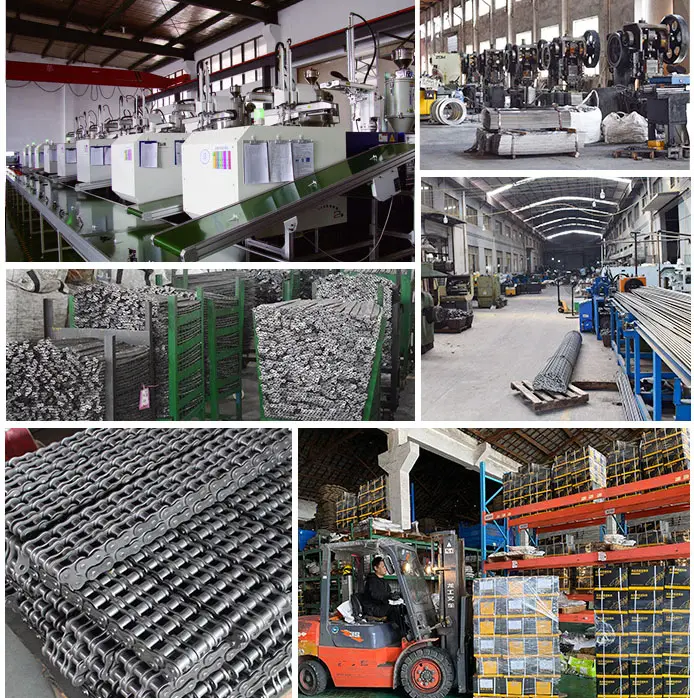 How do leaf chains handle extreme weather conditions such as rain or snow?
Leaf chains are designed to perform well in various environmental conditions, including rain and snow. However, their ability to withstand extreme weather depends on the material and surface treatment used in their construction.
Most leaf chains are made from high-quality alloy steel, which offers good resistance to corrosion and adverse weather conditions. Additionally, manufacturers may apply various surface coatings or treatments to enhance the chains' durability and protection against moisture.
Here's how leaf chains handle extreme weather conditions:
Corrosion Resistance: Leaf chains made from stainless steel or treated with corrosion-resistant coatings are better equipped to handle prolonged exposure to rain or snow. These chains are less likely to rust or corrode, ensuring their longevity in challenging weather environments.
Lubrication: Regular and proper lubrication of leaf chains can help protect them from moisture and reduce friction, even in wet conditions. Lubrication prevents the chains from seizing up and helps maintain their smooth operation.
Sealed Joints: Some leaf chain designs feature sealed joints or bushings that help keep contaminants, such as dirt, water, or snow, out of the chain's interior. This sealing minimizes the chances of foreign particles causing wear and damage to the chain components.
It is important to note that while leaf chains can handle rainy or snowy conditions, they may require more frequent maintenance in such environments. Regular inspections, cleaning, and lubrication will help ensure optimal performance and extend the lifespan of the chains.
When selecting leaf chains for applications exposed to extreme weather, it's essential to consider the environmental factors and consult with chain manufacturers or experts to choose the most suitable chain type and material for the specific weather conditions the chains will be exposed to.



editor by CX 2023-09-08